Partners & Integrators
Ustore, together with its business partners, offers cloud computing and storage solutions for companies of all sizes to the market. The partners network is composed of leading companies in the markets they operate, with proven success stories in the sale of products, services and solutions for the corporate market and the public sector, throughout the national territory. Ustore works with major private and public sector partners. Through its integrators, Ustore meets all the needs related to hybrid cloud environments.
Why Become A Ustore Client Or Partner?
IT Integrators
To use Ustore solutions, contact us for White label solutions for hybrid multi-cloud environments that enable the delivery of complete solutions to your final clients.
Final Clients And Public Sector
To use Ustore solutions, contact us to help you choose a certified integrator and schedule a demonstration of the Ustore Platform.
"When I took over management of the IT Department of CIEE at Pernambuco, we went through a risky moment, where our out-of-warranty Storage left us in the dark, with our virtualized environment about to go offline. Ustore placed storage in their environment at no additional cost relieving our environment, and, with that, we gained time to analyze solutions. A week later, we signed a contract with Ustore. I recommend Ustore without thinking twice."
Francisco Cunha
Information and Technology Manager, CIEE
"Ustore developed Algar Tech's Multi Cloud platform enabling us to position ourselves as a Broker of Cloud solutions in the market. Ustore's technology leaves nothing to be desired compared to similar ones from global companies, and enabled the implementation of a disruptive and extremely competitive business model. In search of an innovative performance in this segment, Algar Tech selected Ustore as an ideal partner for our cloud business."
Antônio Phelipe
Head of Cloud and Data Center, Algar Tech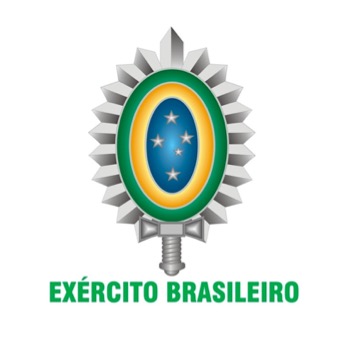 "The company selected for the development of cloud solutions was Ustore, which subsequently signed a contract with the Brazilian Army to deliver three integrated solutions: Corporate email (ebmail), file storage (ebdrive), and instant messaging (ebchat). All the solutions implemented by Ustore met the necessary requirements for the availability, reliability, and integrity of the Army's corporate data."
General of Division Decílio de Medeiros Sales
Innovation Director, Brazilian Army
"Ustore is an important partner of Embratel. We work together in the development of Cloud products and solutions as Ustore provides the Cloud management tool we use. The Ustore solution facilitates work and project management, streamlines the configuration process, and allows for gains in scale. Embratel and Ustore work together in the technical orchestration and management of resources and systems of several Public Cloud providers and private platforms."
Mário Rachid
Digital Solutions Director, Embratel