junho 27, 2019
Posted by:

Equipe Ustore

Category:

Computação em Nuvem, Internacional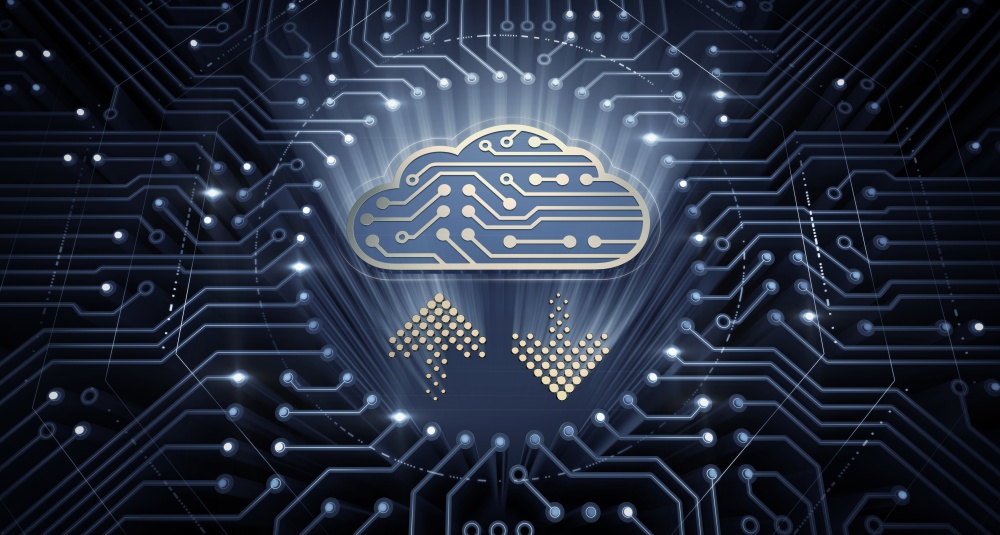 Artigo em inglês
Many companies are still reluctant when it comes to getting their IT infrastructures fully online. But what is are the biggest things preventing businesses from moving to the cloud today? Is it uptime, security, privacy or the challenge of migrating current infrastructure to the cloud? For some, it's all of these.
Will my operational continuity be guaranteed?
By losing direct control over the maintenance of their servers, companies are concerned about the continuity of their activities. However, continuity is one of the most important reasons to switch to a cloud environment.
By storing data on multiple servers in different data centers and even in different regions, the availability will be much better than when using your own servers. If a server, a complete data center, or the Internet connection in the office fails, work may continue at home or through mobile networks because the data is available elsewhere. In addition, a system that is in the cloud will be able to cope better with peak times.
Is my data secure?
With the right cloud provider, companies no longer have to worry about data security because guarantees are offered through multiple security certificates. Along with this assurance, the necessary tools, such as machine learning to protect data in cutting-edge cloud environments against external attacks are also offered. Rules and policies can be determined by the companies themselves.
Is a journey to the cloud compliant with privacy legislation, such as GDPR?
GDPR legislation means that customer data must be protected and verified. Many outdated internal ERP systems do not have sufficiently advanced security to comply with this new privacy legislation. But, data is well protected by cloud providers. In addition, there are several tools that help manage the data and its access, which is a key factor in GDPR regulations.
The journey to the cloud not only makes businesses align with legislation, but also provides the tools needed to comply with regulations with much less effort, time and cost, compared to their own on-premises ERP systems.
Will migrating legacy systems to the cloud be a problem?
Most companies still have integrated applications in an on-premises data center. Upgrading legacy systems is very labor intensive, especially when upgrades and fixes conflict with extensions and system-specific features. Most companies work with types of ERP systems they would like to replace. Clouding means these systems must be migrated, a task that scares many companies.
The journey to the cloud will certainly require a lot of effort but, with the help of the right tools, a company can determine the best approach and model for transferring all legacy applications to the cloud.
By working with a trusted partner who creates a customized solution for digital transformation, the journey to the cloud will become a success story. Once the change to ERP in the cloud has been made, a company can constantly update the system with the latest versions and extensions that are always delivered as part of the service from the ERP vendor.
Why should companies opt for Cloud Computing?
Technology has been transforming the corporate world at a pace never seen before. Among the most recent relevant advancements, cloud computing has been gaining ground among traditional and well-respected enterprises around the world. But why should the business world adopt this computing model?
Greater Security – A company with a physical server has to invest heavily in the data security, and security updates should be closely monitored by the IT staff. Cloud computing vendors have state-of-the-art security certifications and system updates happen automatically (especially in SaaS (News – Alert) and PaaS).
Profit Increase – With an integrated, optimized system, companies realize increases in profits. The operational efficiency of the business allows for several integrations with banks and partners and the results are soon felt in the company's refenue streams and profit margins.
System Flexibility – The goal of every business is to grow. With the development of the business, the number of data and processes increases in the network. With a private server, the company will have to expand its system, which generates expenses and takes up physical space. A cloud-based system has the flexibility that many companies need because of the sheer volume of data. This versatility makes companies feel more free and autonomous in managing their data in the cloud.
Constant Updates – Keeping an up-to-date data system is often a challenge for internal IT teams. With cloud computing, the automation of upgrades delivers increased efficiency allowing IT teams to focus on other core operational tasks.
Simple and fast journey to the Cloud
Today, with the many cloud options, the big challenge for companies and IT leaders is to find out what is the most appropriate cloud for their businesses and, in paticular, how to adapt this technology to positively impact their companies. That's why it's important to have a company specializing in cloud computing – a Cloud Broker – so the migration to the cloud is quiet and secure and allows business to start realizing the benefits of cloud computing as quickly as possible.
Source: Cloud Computing
Author: Lenildo Morais, Project Manager at Ustore, a leader in the Brazilian cloud storage market, based at the Porto Digital technology campus in Recife. He is also a Researcher at the ASSERT Research Technologies Laboratory – Advanced System and Software Engineering. Lenildo has experience in Software Engineering, working in the following research topics: software quality, methodologies and processes of software development, requirements engineering, software testing and project management software. He earned a Master in Computer Science at the Center of Informatics of the Federal University of Pernambuco.